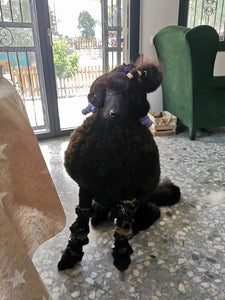 Bosco, our lovely customer from Spain
Review from Vero Ayuso Montejano - thank you!
"Dear friends, today I want to show you the new bosco protectors, they are the best I have ever seen, as you can see in the videos he runs and jumps and does not lose them, they are ABSOLUTELY waterproof and also beautiful, can you ask for more? I certainly recommend that you visit Poodle Supply page and take a look at the beautiful things she does Theresa Matějičná for your fluffy dogs"